WAY TO BE MYRRH-FREE! Wouldn't it be miraculous to find an anti-aging serum that was also healthy for your skin? Well surprise, you've found it! FATCO's Un-Myrrhaculous Face Oil is a blend of nutrient-dense, plant-based oils, plus essential oils, all of which have anti-aging and healing properties. This serum works the same as our FATCO Myrrhaculous Face Oil, but we've removed the myrrh essential oil to make it safe for pregnancy. So slap some on and let's preserve that beautiful skin through every trimester.
Paleo Certified, Vegan Friendly, Certified Cruelty Free, Made in the USA and Made with Organic Ingredients.
Earn 5 FAT Bucks for every dollar spent.
Ingredients: Jojoba Oil*, Extra Virgin Olive Oil*, Grapeseed Oil*, Pumpkin Seed Oil*, Macadamia Nut Oil*, Avocado Oil*, Argan Oil*, Tamanu Oil*, Baobob Oil*, Rosehip Seed Oil*, Borage Oil*, Moringa Oil, Evening Primrose Oil*, Pomegranite Seed Oil*, Seabuckthorn Oil*, Neem Oil*, Lavender Essential Oil.
*Denotes An Organic Ingredient.
After cleansing with FATCO Cleansing Oil and applying FATCO Toner, apply about a half-dropper-full to any areas of your face and neck you think could use a little extra attention. Gently massage into skin and maintain a regular regimen with other FATCO products for long-term results and skin health. 
Reviews
Customer Reviews
12/31/2019
Rachel F.

United States
Chicken noodle soup
I ordered this two months ago because I was having issues with my skin due to my pregnancy. I was getting flaky skin all around my nose and mouth, almost rash like. I knew this was probably from my pregnancy and wanted to fight it as naturally as I could. I instantly noticed a change in my skin, I used the oil during the day and cream at night. My flaky skin and red bumps are gone. My husband loves this oil because he says it makes me smell like chicken noodle soup.. at first I wasn't so sure about that but now he brags to all his friends about how good my face smells because of this oil! It's hilarious. Unfortunately I ran out and went to order more and it is sold out. I hope it comes back soon because I'm 37 weeks pregnant and LOVE this product!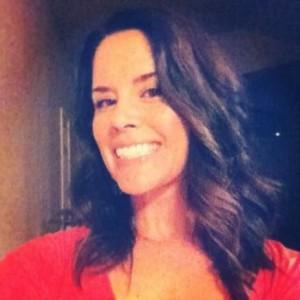 TR
06/09/2018
Tonja R.
Why do I slack on thee?
I have loved Fatco products for YEARS and knew I loved the serum... but I don't always replace it when I run out. I just got some more and within days I'm like WHYYYYYYY do I go without? So much smoother skin almost immediately. Lesson learned.
I didn't even know!
Thank you for creating a pregnancy-safe version of your amazing face oil! I came to the site to reorder my favorite oil, and noticed this product. I'm 23wks pregnant and had no idea myrrh is not great for pregnancy. I quickly ordered this one instead. It's great to buy from a company that watches out for its customers in such a caring way. Not only did I get a great product, but an education to boot! I suppose there's something to be said about a woman-run business that looks out for women-related issues. I'm a fat I fan for life!